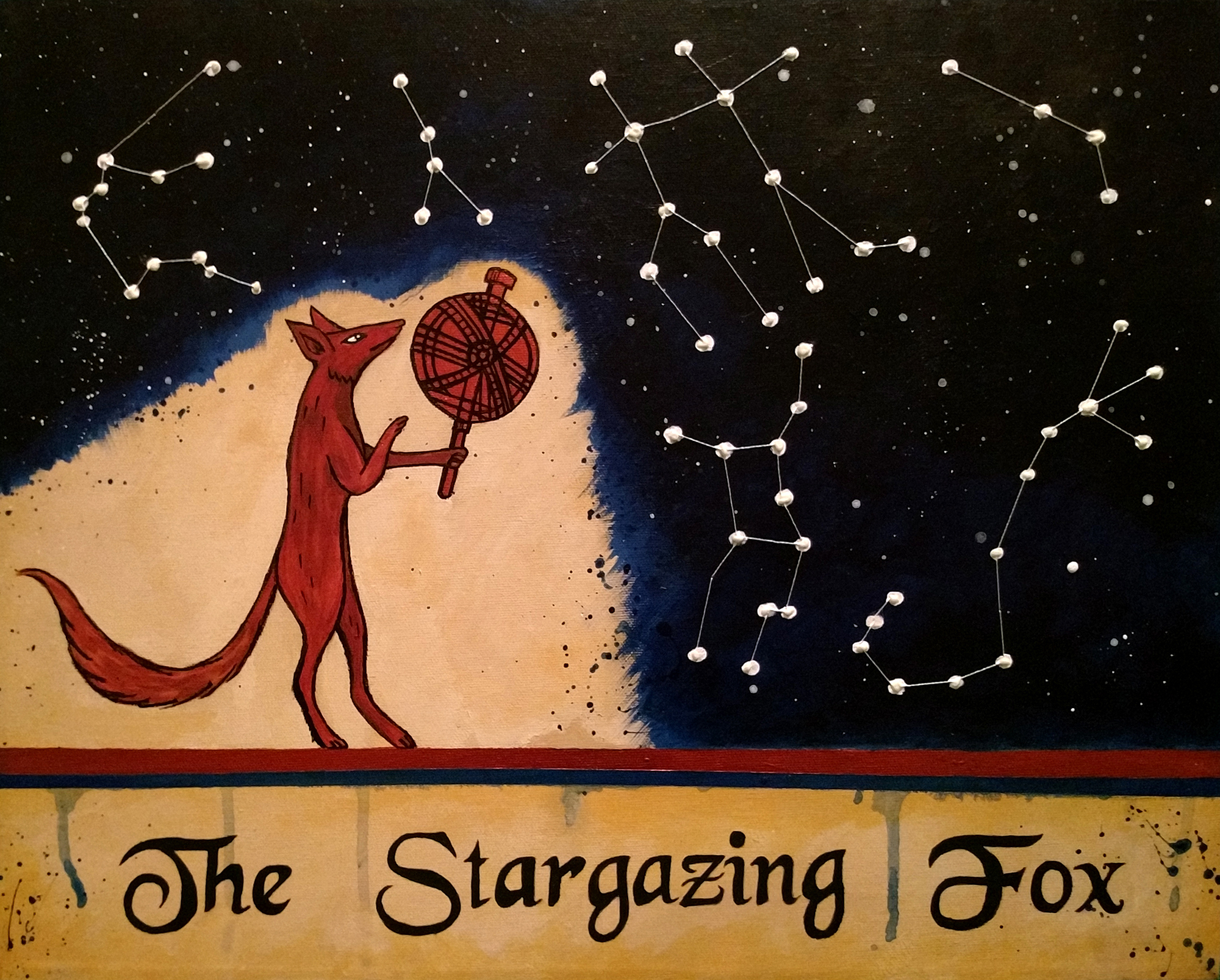 Welcome to
The Stargazing Fox

, a gallery of glow-in-the-dark zodiac paintings by Alice M. Phillips. 8" x 10" paintings are $20/each (2 for $30) + shipping. Other sizes, compositions, and constellations available upon request. Custom orders and commissions gladly accepted.

To place an order, please email mephistophelia@gmail.com with your astrological sign(s) or constellation(s), shipping address, and any other special instructions. Makes a great gift.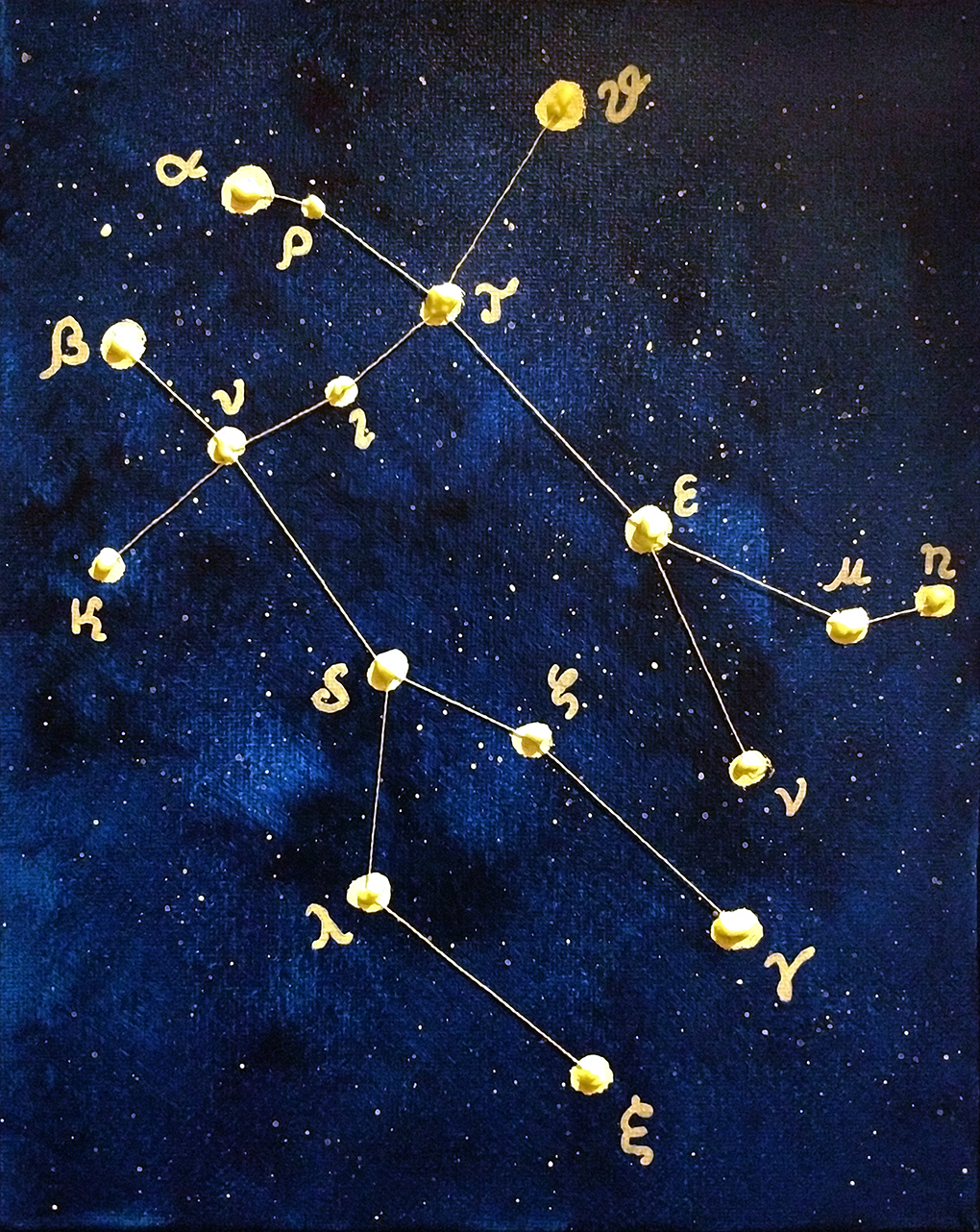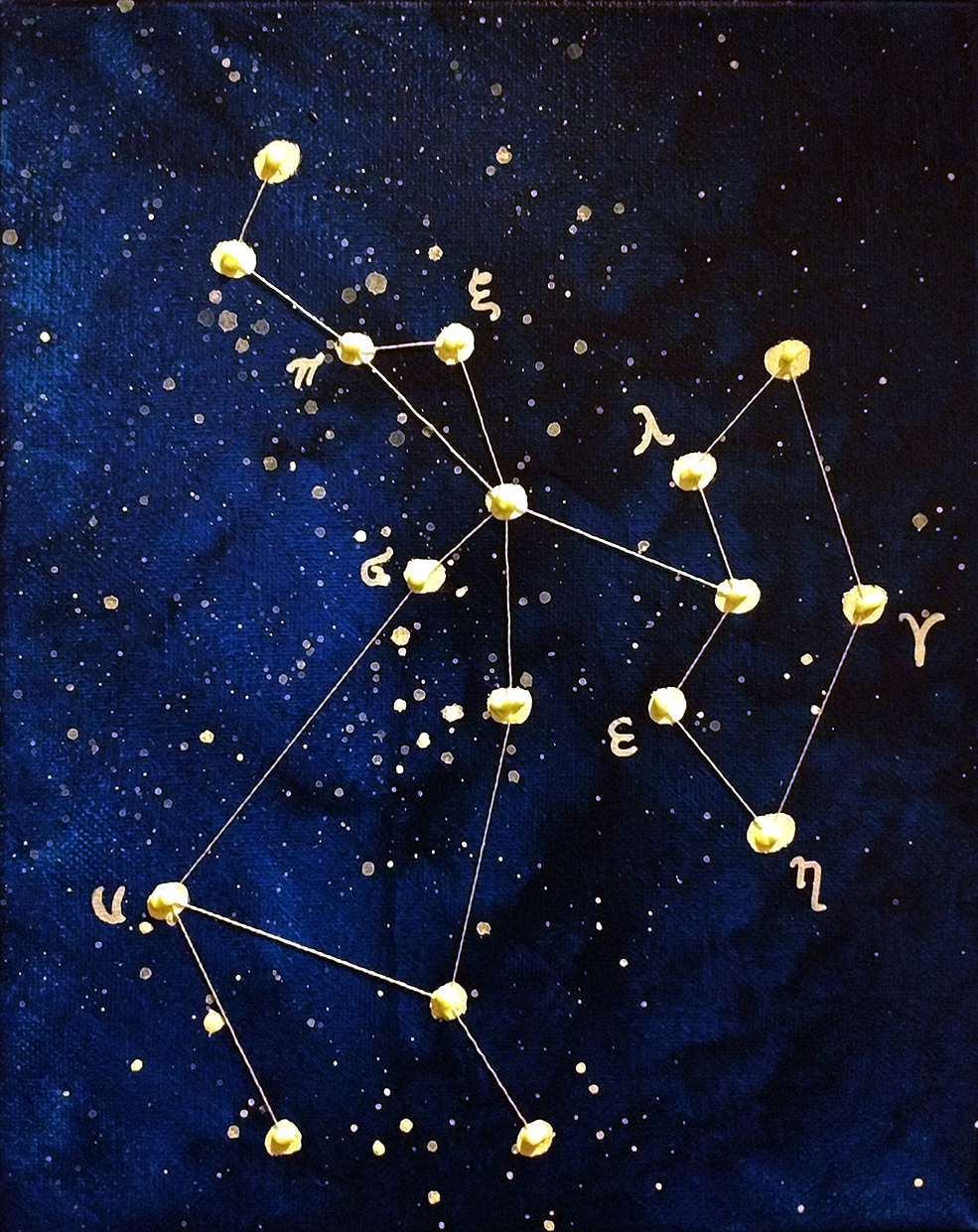 Aquarius, Gemini, Libra, and Sagittarius
mixed media on canvas
Constellations (Virgo and Taurus)
Above: Alice M. Phillips, painting inspired by "Animals Using Astronomical Instruments," in Ptolemy, Almagest, Northern France, c. 1309-16, The British Library, Burney Ms. 275, fol. 390v.
Navigation Banner: Alice M. Phillips, Photographie Spirite (detail), 2008, altered book.
©AMP 2020